SMG Web Design

has been in business since the fall of 2009.

We have a passion to help businesses with their online presence. We don't just build a website, we build relationships with our customers. We handle everything from purchasing your domain, hosting, custom website design and development, ongoing support and updates, analytic reports, social media guidance and ongoing service. We work with a variety of businesses and organization.
---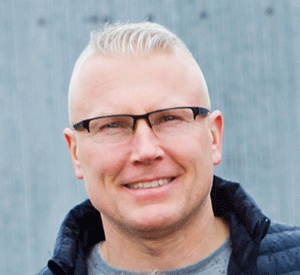 Jason Sethre
Jason has served as president of SMG Web Design since it was established in October 2009. With over 20 years of experience overseeing daily newspapers, weekly newspapers and shoppers in Minnesota, Wisconsin, Illinois and Indiana, Jason Sethre continues to recognize that change is inevitable for all industries.
While graduating from Purdue University and Northwestern University — Kellogg School of Management adorn his resume, those are just pieces of paper to Jason. He feels his community involvement has given him the best education about business, relationships and life. He currently serves as a board member with the Preston Area Chamber of Commerce, a member of the Sons of American Legion, and as a firefighter with the Fountain Fire Department. Jason also serves as the publisher of the Fillmore County Journal, a weekly newspaper with 17,000 circulation. He also serves as the publisher of Visit Bluff Country Magazine, the premiere tourism magazine of Historic Bluff Country, distributed in 35 counties in Iowa, Illinois, Minnesota, and Wisconsin. And, he serves as a principal founder of Perfect Glossy, a company that specializes in the design and printing of glossy-finished marketing materials.
His work in large and small organizations fuels his adaptability and motivation to serve the needs of a diverse cross-section of businesses. Jason observes marketing as the oxymoron of a subjective science, and he views the Internet as a continuously evolving interactive experiment. He thrives on the dissection of analytics and seeks ways to organically crank up those statistics to increase clients' revenues and profits. As a matter of fact, the first thing he does when he gets up in the morning is check his Google Analytics for all of his media websites. And, the last thing he does before he goes to bed is check his Google Analytics for all of his media websites. Yes, and he calls this a "healthy obsession."
When he's not checking website statistics, he's spending time with his wife and two children, playing soccer, canoeing, running, biking, and simply enjoying life.
---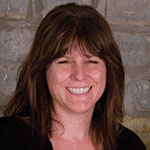 Michelle Quanrud
Michelle joined SMG Web Design in June 2010. She is the General Manager and Main Developer for SMG Web Design.
Michelle grew up in northern California and moved to Harmony, Minnesota in 1994. Her work background was in the financial industry working at Bear, Stearns & Co. from 1986 to 1994, at a hedge fund from 1994 to 1996, Think Bank (formally IBM Credit Union) from 1996 to 2002, Harmony State Insurance from 2003 to 2010 until joining SMG Web Design. While she worked full-time she also owned and ran the JEM Movie Theatre in Harmony from 2002 to 2017. Her education includes illustrations at The Academy of Art in San Francisco, computer science at RCTC in Rochester, and web development and design at Southeast Tech in Red Wing. Her background of art, design, computers, technical, finance and business owner bring a unique understanding and knowledge when working with business owners and companies for their website needs.
Since joining SMG Web Design , the online world has changed significantly. Mobile websites were just starting and the programs and languages to develop websites were limited. Today all websites need to work on mobile and for a variety of different platforms. While desktop internet browsing is still important, websites today need to be flexible, easy to use, and accessible for all users. Michelle's skills continue to grow with the changing online world.
Michelle builds long-term relationships with our SMG customers. Customers benefit from these relationships because we are able to update their sites as the online world changes, whether it is offering new features to their existing website, changing the look, or developing an entire new website. Our goal is to help your business reach its goals.
Michelle enjoys spending time with her husband Stuart, children, and grandchildren, as well as taking walks, hiking, camping, road trips, concerts, fishing, and spending time at the river.
SMG Web Design

has continued to grow since our first website.